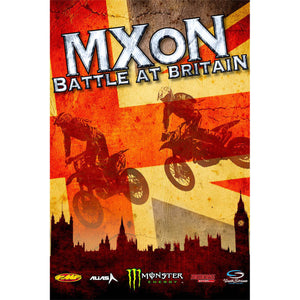 The Battle of Britain was fiercely fought over the skies of Great Britain during the summer of 1940. Seven years later, with the storm clouds of World War II now blown off the European Continent, another battle commenced. However, this time it would be fought in the sand and on the dirt of a motocross track. On July 26, 1947 in Duinvell, Holland, The Motocross des Nations was born. Three Englishmen, namely Bill Nicholson, Fred Rist and Bob Ray dominated the inaugural event. For the next 21 years, Great Britain would reign supreme, winning the Motocross des Nations 15 times. As the sport progressed, in the September of 1981, Team USA won the Peter Chamberlain Trophy for the first time and immediately began a 13 year winning streak. It would last until 1994 when, ironically, a team from Great Britain finally found the top step of the podium.

On a dreary day in Winchester, England in 2006, American riders James Stewart, Ryan Villopoto and Ivan Tedesco won the Motocross of Nations for the 17th time. And then came September 28, 2008 and the 62nd Annual Motocross of Nations. Held at the fabled Donington Park circuit, Stewart and Villopoto along with Tim Ferry were once again back in England to try and win the Chamberlain Trophy for the 19th time. Just as it was in 2006, it would not be easy. The rains fell and the track turned treacherous, ravaged with ruts, berms and lurking bumps. Furthermore, all the great motocross nations of the world viewed the three American riders as moving targets targets they were determined to hit.

And throughout the entire drama filled Sunday afternoon, the producers and cameras of The Great Outdoors were ubiquitous, permitted all-access to capture and record the latest edition of the world's greatest, most important motocross race.