TGO The Privateers Digital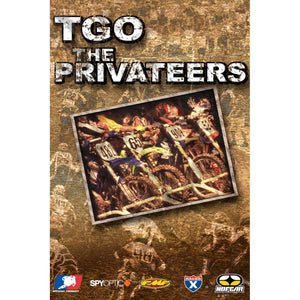 TGO - The Privateers takes you into the harsh reality of the motocross riders who race without factory support. The privateers are the underdogs lacking all the resources handed to the factory pros. With no money, no sponsors, no professional support and often a pile of debt they trudge onto an elusive goal. Sleeping in vans, unwashed clothes and surviving on canned food and peanut butter jelly sandwiches, they drive thousands of miles to the race in an effort to live the ultimate dream. To one day be.....a factory rider.

Every privateer is a rare breed with his own tale to tell. Hear stories of undying spirit and a pure love for the sport. Making it to the main motos is the goal. Out of 300 or so racers, there are only 40 gates. But even in the midst of fervent competition, the privateers share an unspoken brotherhood. The world of the privateer gives a fascinating insight into what it takes to ride with heart.
Note: After purchase you will receive an email with access to the video.